Sports Illustrated Blog #20 – August National Sports Collector's Convention Signers – Cleveland
Welcome to my Sports Illustrated/TIME magazine blog – Your collector's guide to the latest hobby updates and insight into what's trending now.
If you are planning to attend the NSC Convention this year, August 1-5 in Cleveland, it's not too early to start thinking about getting those coveted autographs.  There are over 80 signers already committed and that total is sure to grow as we near the show date.  With so many of our favorite athletes attending, this is a great opportunity (in a number of cases likely your last opportunity) to have your treasured piece signed, commemorated, personalized (only in certain circumstances), dedicated with achievements/records and unconditionally authenticated.
Although there are those that prefer pure, raw, original condition magazines, I strongly contend that there is a significant audience for signed magazines, especially hard to find, high grade SI and TIME covers.  I have personally seen signed, authenticated covers outperform their unsigned equivalent in select instances.  Remember, on high grade or graded copies, there is always the risk of handling degradation before, during and after the signing process so be careful.  For what it's worth, I will be taking that risk this year in Cleveland.
Don't you be disappointed after spending the significant signing fee for a signature on a printed photo that is exactly the same as everyone else.  Be original – bring a high grade SI or TIME rookie cover to have autographed.  You'll be very glad you did.
Below I have posted a coded list of committed signers for this year in Cleveland.  Bold print means I have a very high grade or the highest CGC grade of this rookie SI or TIME cover.  Italics print means I have a high grade (ungraded) newsstand rookie copy for sale. I have multiples of quite a few covers, all newsstand, all rookie appearances, all copies worth a signature.  Not all my magazines are listed on eBay, so if you see a player of interest and can't find an auction, just email me and I'll send you pictures and prices.
Also below, I've included some samples of the many 50's, 60's, and 70's SI mag covers available from my eBay store so you can visually inspect the ones of interest.  Again, just let me know if you need more info.
2018 National Signers
Alomar
Rice, Jim
Lambert
Bench
Ripkin
Lilly
Boggs
Rodriguez, Ivan
Reed, Andre
Carew
Rose, Pete
Russell, Andy
Carlton
Santiago
Sanders, Barry
Clemens
Smith, Ozzie
Shell, Donnie
Cordova
Sutter
Smith, Bruce
Dawson, Andre
Trammell
Smith, Troy
Eckersley
Winfield
Taylor, Jason
Evans, Dwight
Yount
Taylor, L.T.
Gibson, Bob
Anderson, Ken
Theismann
Gossage
Bettis
Thomas, T
Grace
Bleier
Wagner, Mike,
Henderson, Ricky
Brazile
White, Charles
Jackson, Reggie
Butkus
White, Randy
Jefferies
Campbell
Youngblood, Jack
Johnson, Randy
George, Eddie
Berenger, T
Kaline, Al
Greene, Joe
Benson, Corbin
Kluber, Cory
Greise, Bob
Eden, Barbara
La Russa
Griffin
Tyson
Lynn, Fred
Ham
Gilmore
Morris, Jack
Harris Franco
Laettner
Murry
Kelly
Bourque
Perry, Gaylord
Kosar
Craig, Jim
Raines
Kramer
Esposito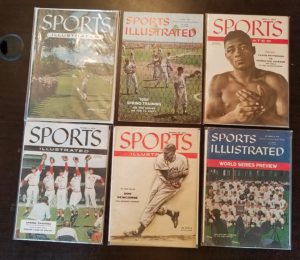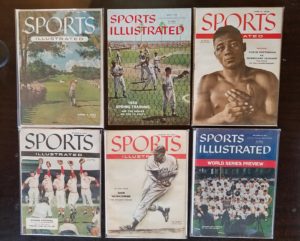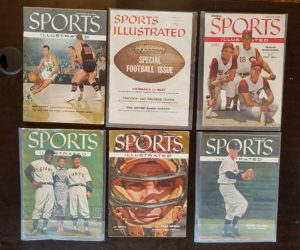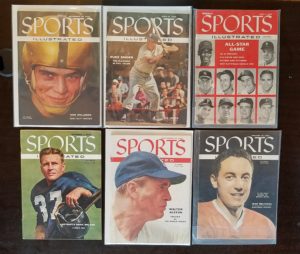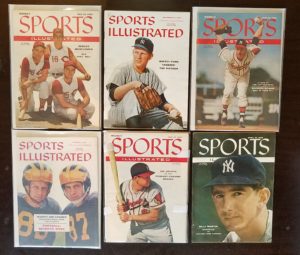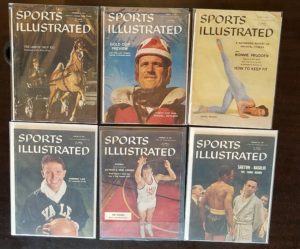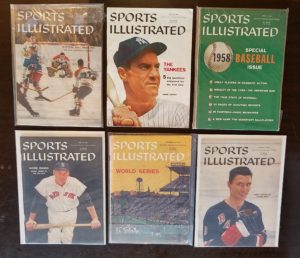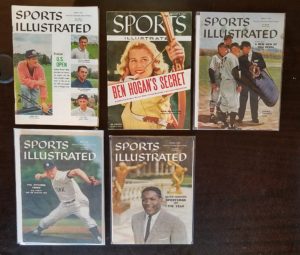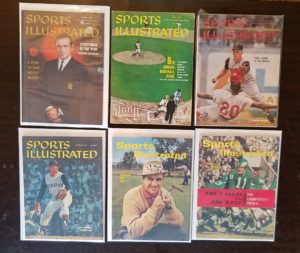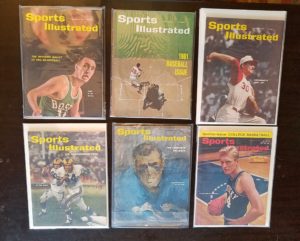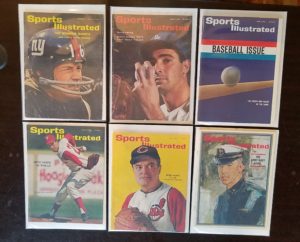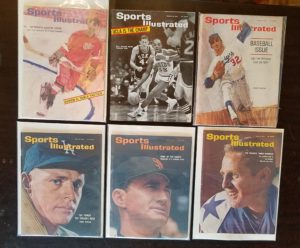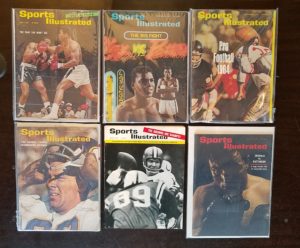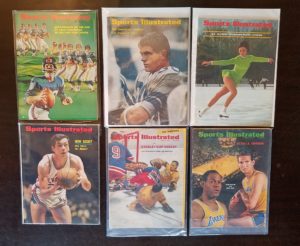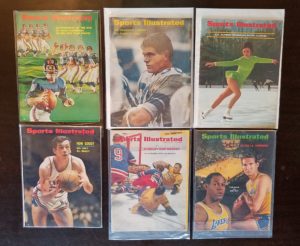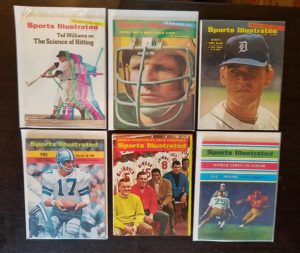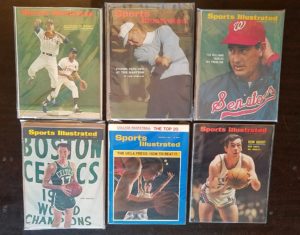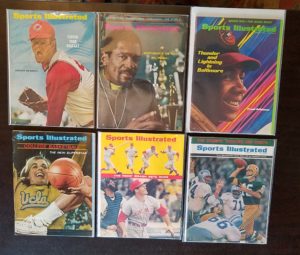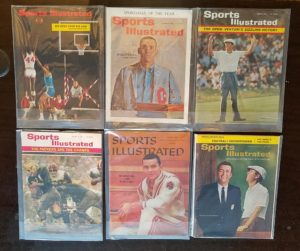 I hope you are enjoying the reads on the history of TIME and SI magazines as well as an insight into relevant magazine collecting.
Great collecting to you and best fortunes with Sports Illustrated/TIME!