Welcome to my Sports Illustrated/TIME magazine blog – Your collector's guide to the latest hobby updates and insight into what's trending now.
Each month, one or two new CGC Highest Graded Star Sports Illustrated Covers find their way into the hobby census. Such are the dynamics of our growing, evolving graded magazine hobby.
Three years ago, new highest grades for SI's entering the market were a common ordinary occurrence but as the census has grown from less than 100 graded SI's to several thousand, eclipsing an old, highest grade star cover has become less and less frequent. Currently the hobby is absorbing, on average, approximately one or two per month, at best.
In fact, I predict that, with extreme few exceptions, the grade on 99% of pre-1980, CGC 9.4 star covers will NEVER be beaten. These issues are so rare that CGC 9.0 and CGC 9.2 star covers for this era (especially those printed in the "dark era" – mid 56 thru 69) have become accepted as the gold standard for condition. Eclipsing a CGC 9.0 or 9.2 today is a significant find.
Just like the graded card hobby, as the graded magazine hobby organizes and actual off-line buy prices become public, more highest grade submissions will surface. However, the rate of new highest grade submissions will be just up to the level that attracts the supply and demand competition so healthy for a growing hobby.
One comment on off-line buy prices – currently off-line buy prices have not leaked to the public as of yet because investors are still enjoying artificially low buy prices and want to keep it that way as long as possible. Rarely, if ever, does one see any auction house selling a highest grade star SI cover. Same characteristic in the card market – rarely does one of the top cards come to auction. I know this about off-line SI investing because I'm the market seller.
When the actual off-line buy prices become documented, it is then that the graded magazine hobby will heat up exponentially and you'll be very glad you bought in early. There will be more buyers than sellers and in collectibles that phenomenon is what drives the hobby to the next level.
As a graded SI collector and investor, I find this stuff sooo exciting – operating within an almost untapped frontier. How many times in life does this kind of opportunity come along? Even now, my readers tell me they wished they'd have joined the party when they first started reading this blog.
Every day is a new adventure. These old SI's are so colorful they just jump out at you from inside the professionally designed CGC presentation case. They tell a story, a history and chronology of events we saw with our own eyes.
Sports Illustrated is the TOPPS of sports publications – it's a Cadillac. That's why it's is so popular – it has the tangibles AND the intangibles. What a journey in just three short years!
 Here are a few of the new, highest grade, star covers joining the census in the past two months.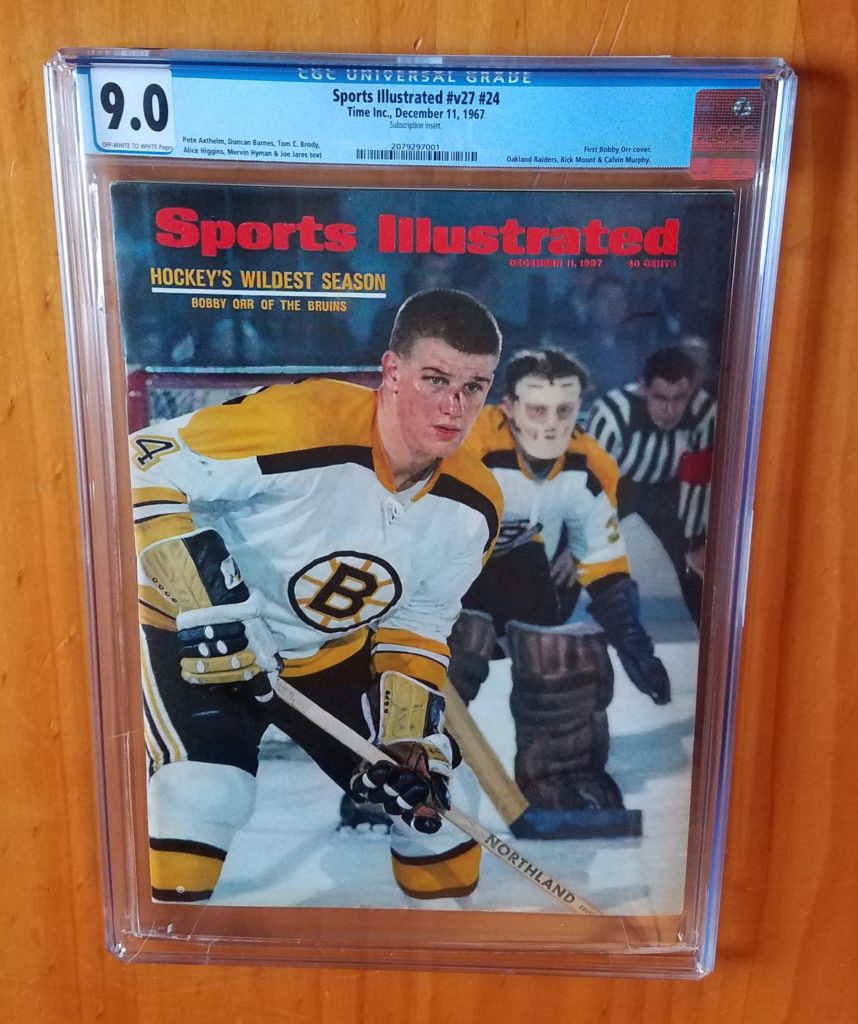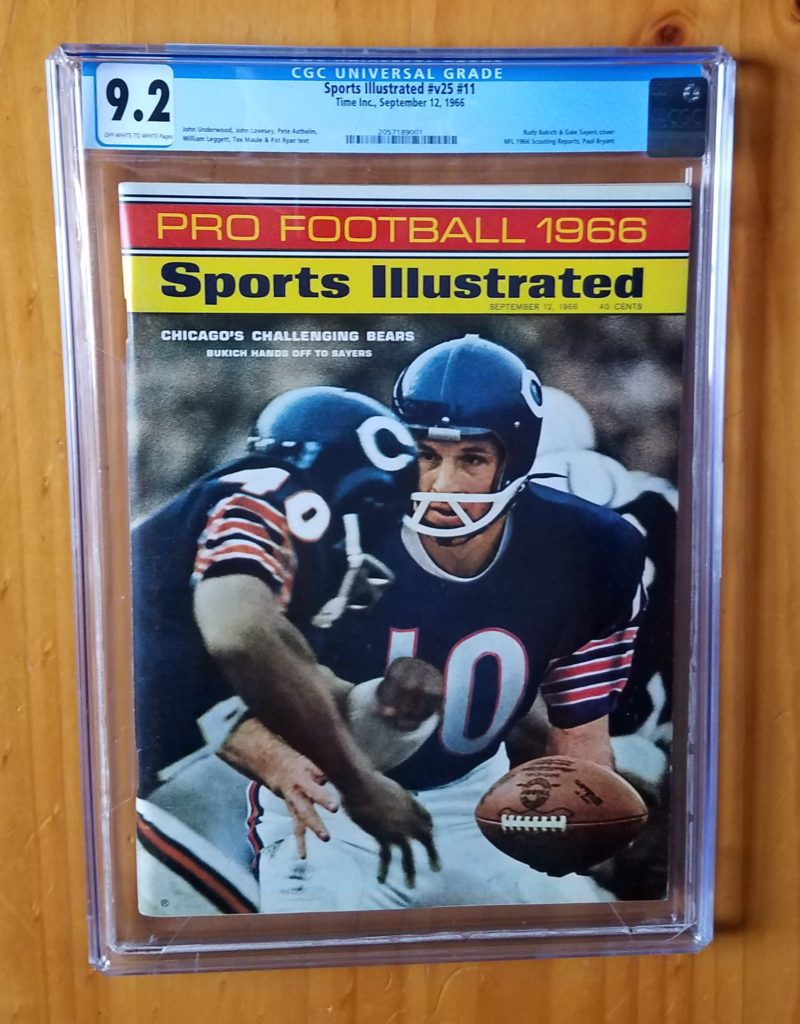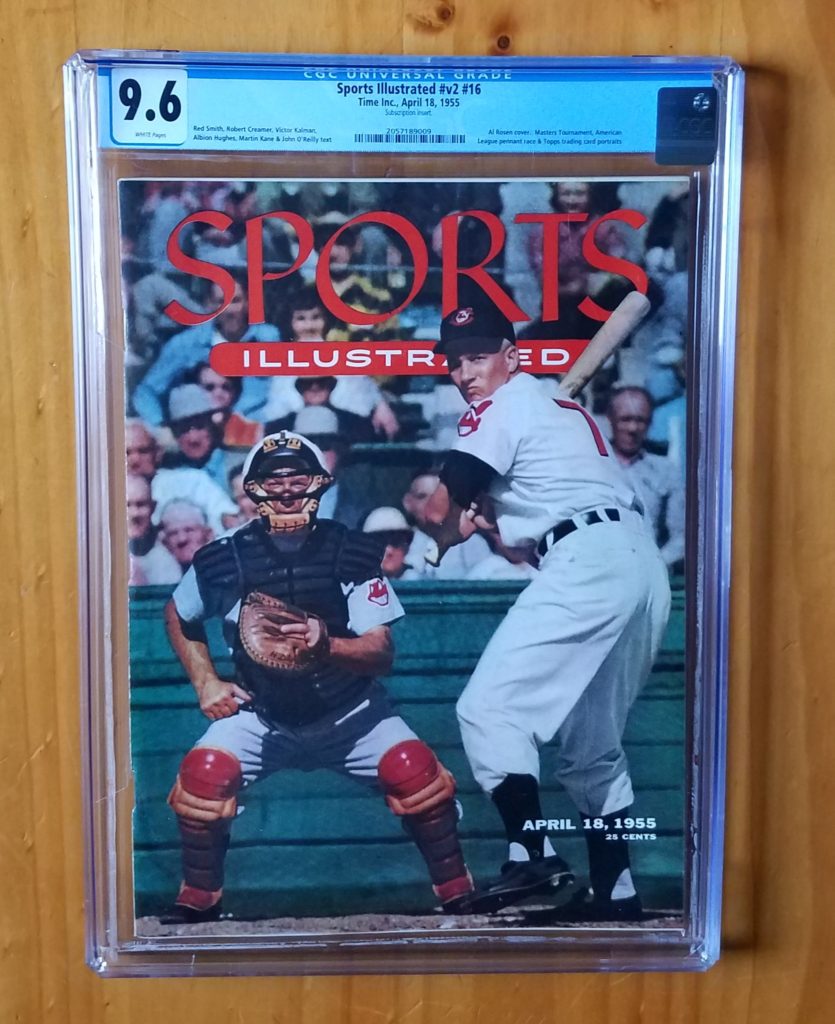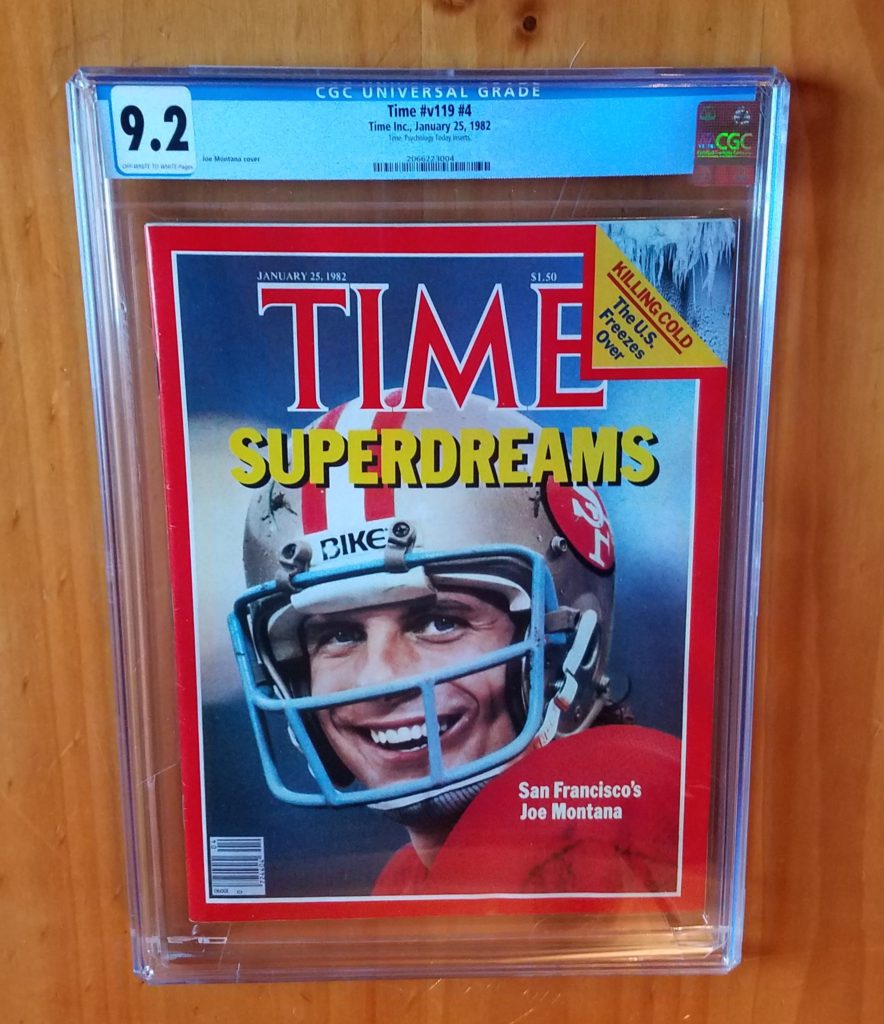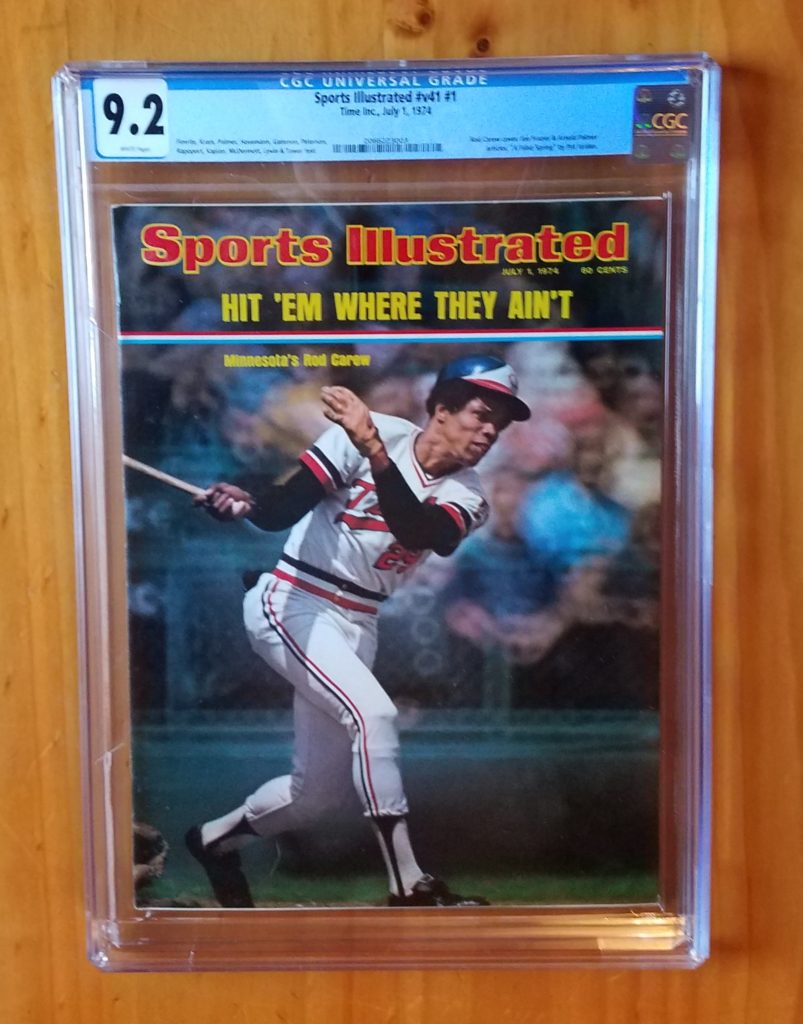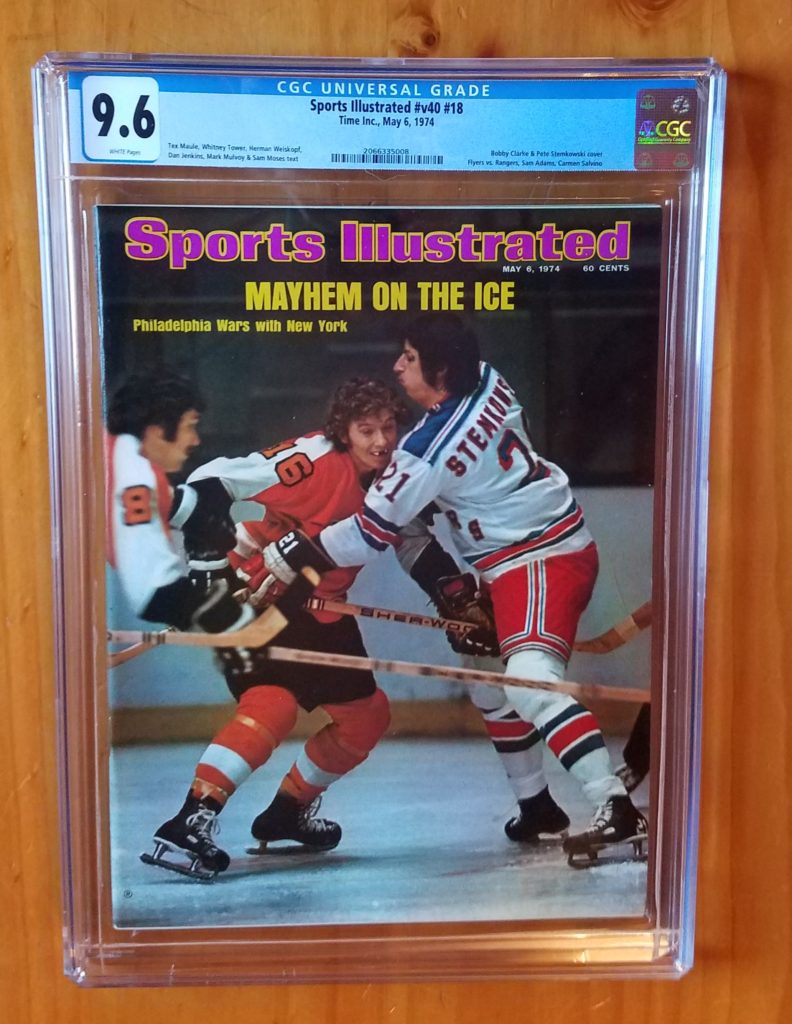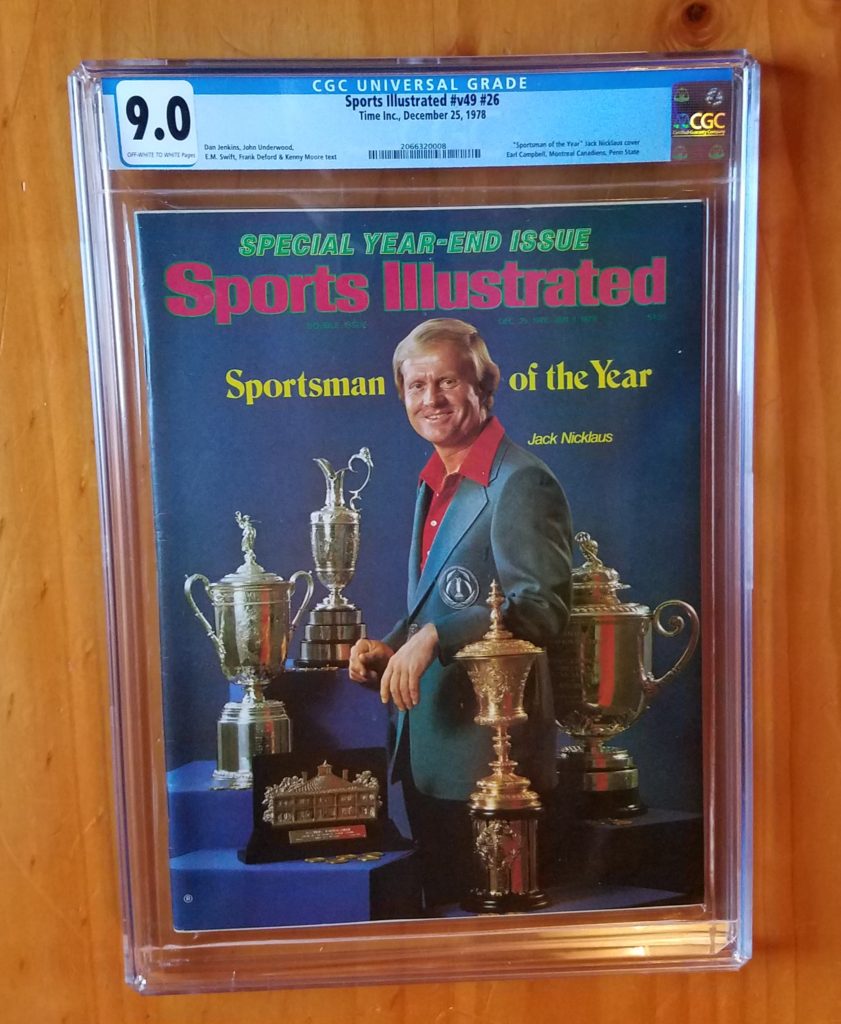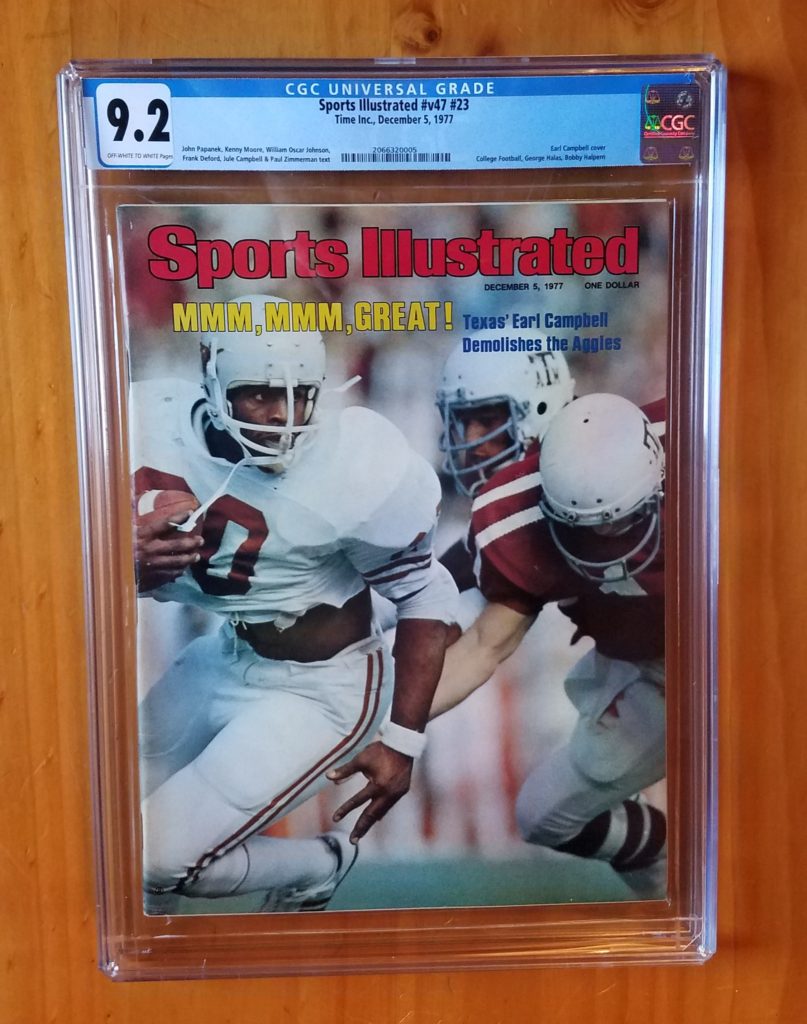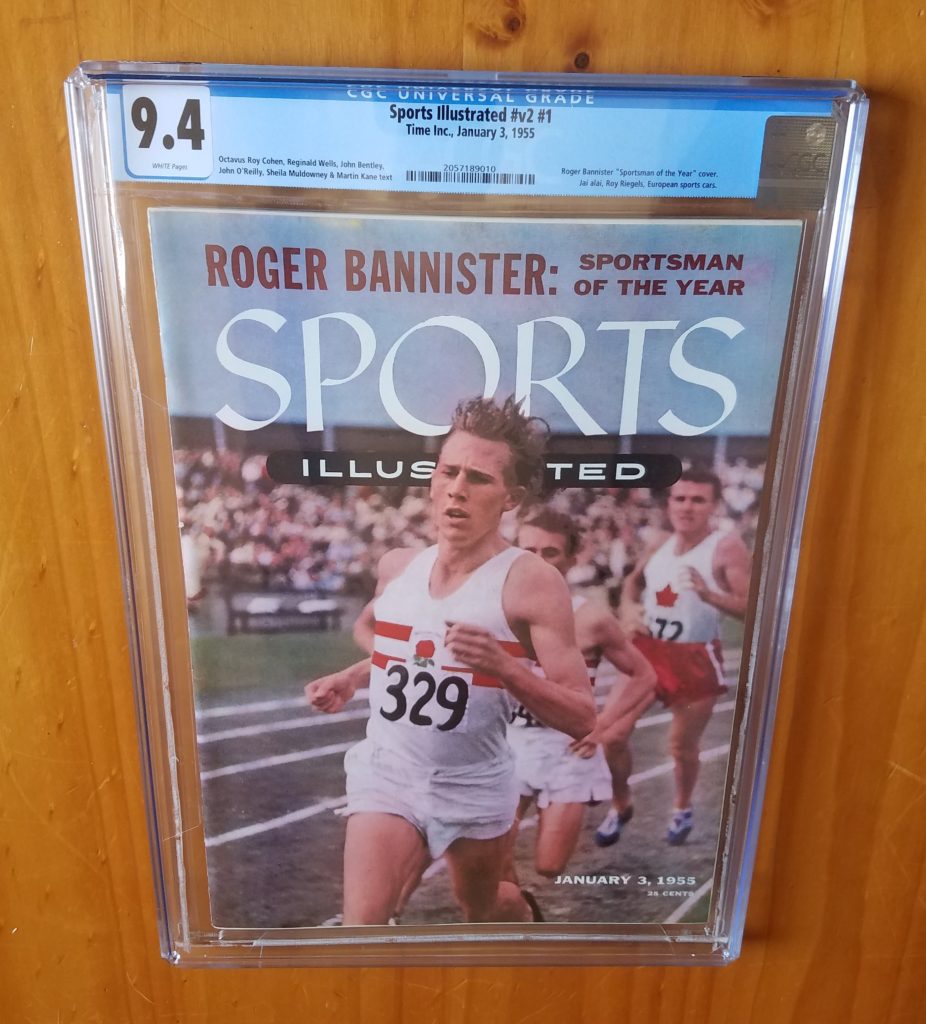 I hope you are enjoying the reads on the history of TIME and SI magazines as well as an insight into relevant magazine collecting.
Great collecting to you and best fortunes with Sports Illustrated/TIME!