Welcome to my Sports Illustrated/TIME magazine blog – Your collector's guide to the latest hobby updates and insight into what's trending now.
Today's blog is one I find most interesting. In previous blogs, I have ranked SI's by difficulty/popularity and iconic/imprinting. While these rankings are an important part of the on-going data evolution that keeps my blog readers ahead of the hobby curve, I want to share several more top 10 rankings which I believe will prove just as informative and only attainable to those reading my blog.
The next Top 10 SI Ranking and the feature of today's blog is the "Absolute Top 10 Hardest to Find, High Grade SI's". Unlike previous rankings which include a difficulty factor in the ranking, the only criteria used in compiling this ranking is rarity in high grade. No weight is given to popularity, subject, or cover content – only high grade population.
The second ranking of interest is one for a future blog and may require some help from my readership. We, the hobby, need to find out weekly, newsstand distribution/circulation counts for each issue pre 1980. Clarifying total newsstand copies initially circulated would provide a sound basis upon which we could estimate current populations. From there, we could reasonably assume/calculate the odds of future high grade populations – the Holy Grail for investors.
If you have knowledge of or can reference this data, I'd love to hear from you. I'll credit you in my blog and publish.
But for now, here's the Top 10 Hardest to Find High Grade SI's out there. Sorry, I could only narrow down to 17.
77 Pele – None Graded
59 Unitas – Highest Grade CGC 6.5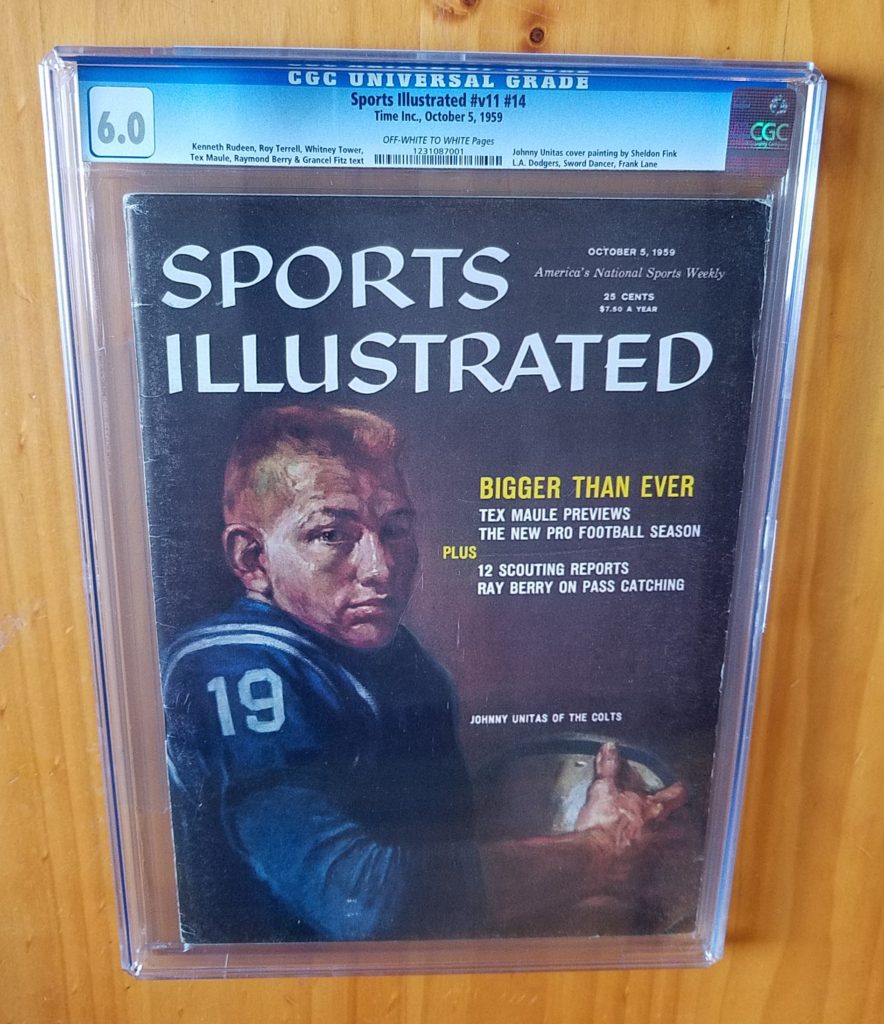 Nicklaus – Highest Grade CGC 7.0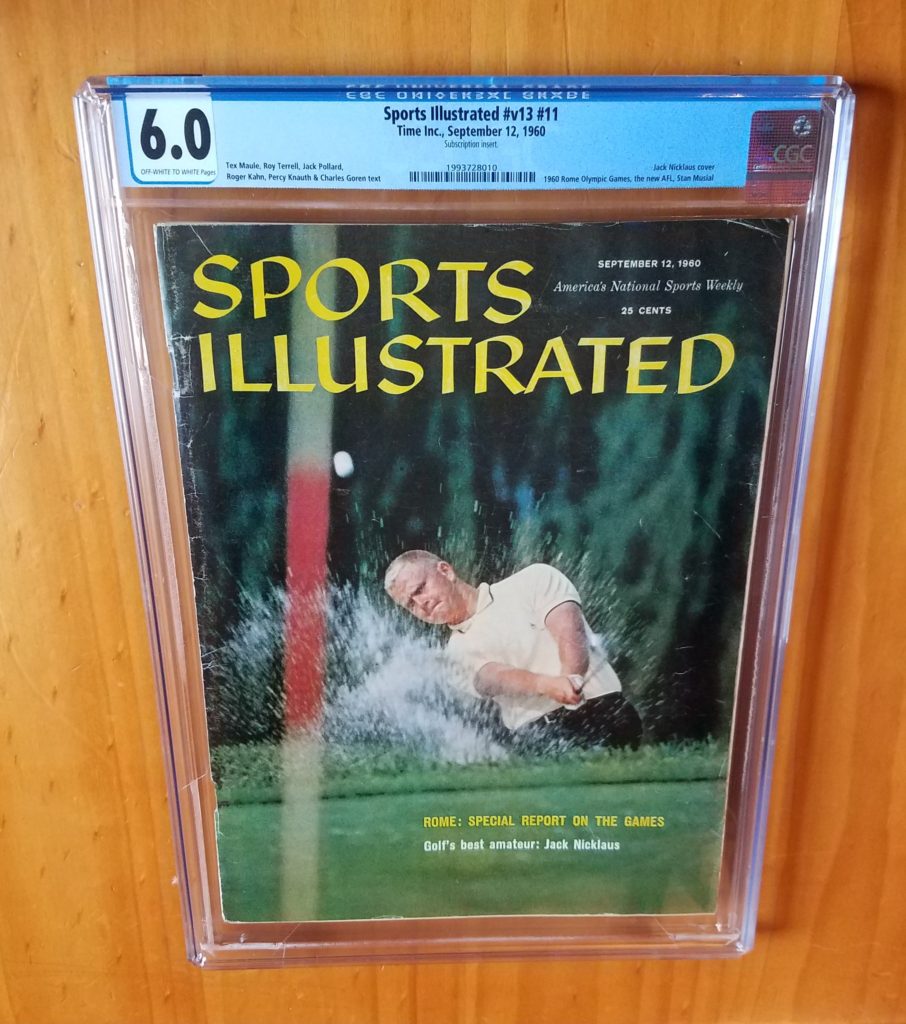 54 Clay – Highest Grade CGC 7.0
60 Brown – Highest Grade CGC 7.5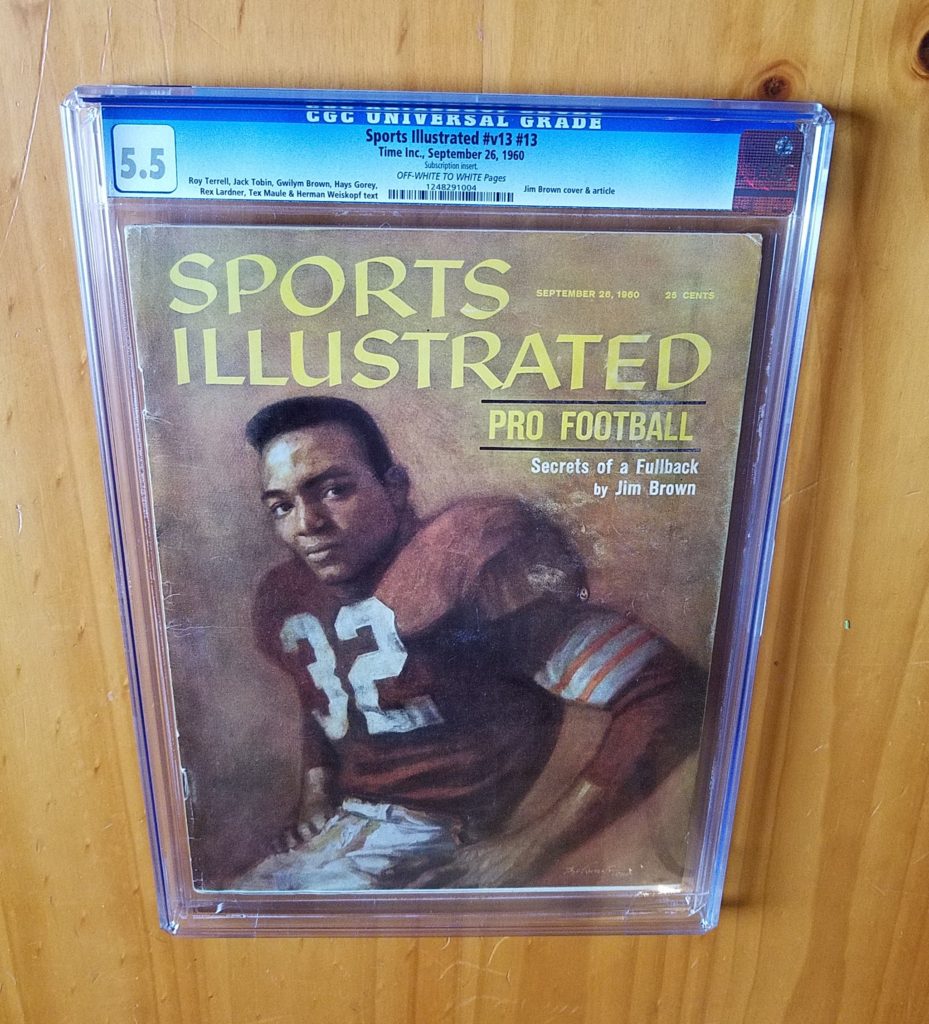 60 Palmer – Highest Grade CGC 7.5
59 Mays – Highest Grade CGC 7.5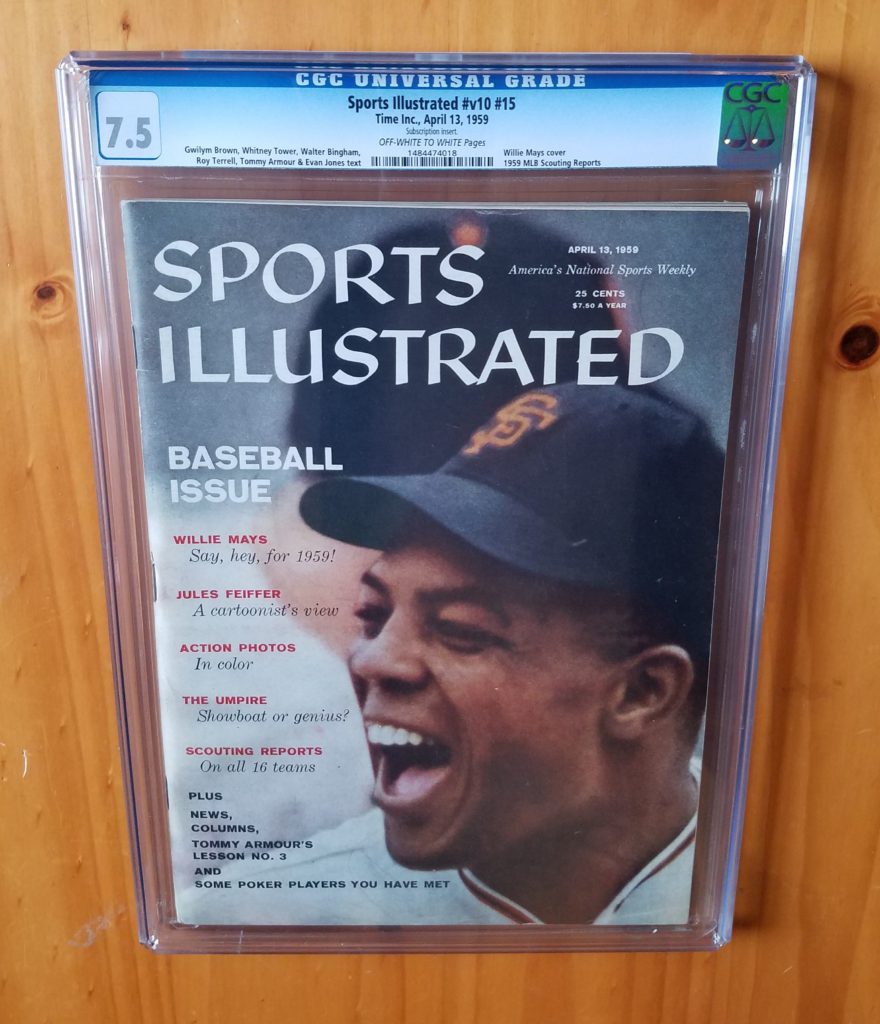 57 Aparicio – Highest Grade CGC 7.5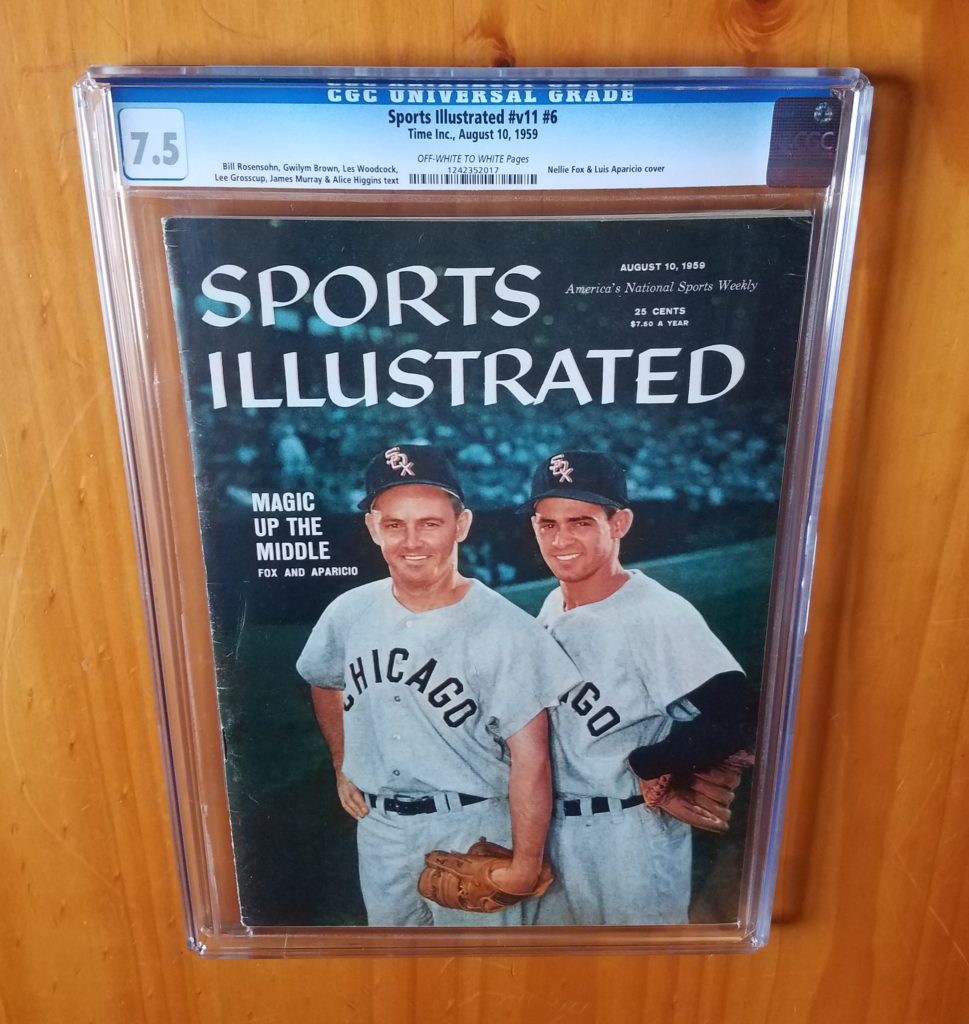 61 Starr – Highest Grade CGC 7.5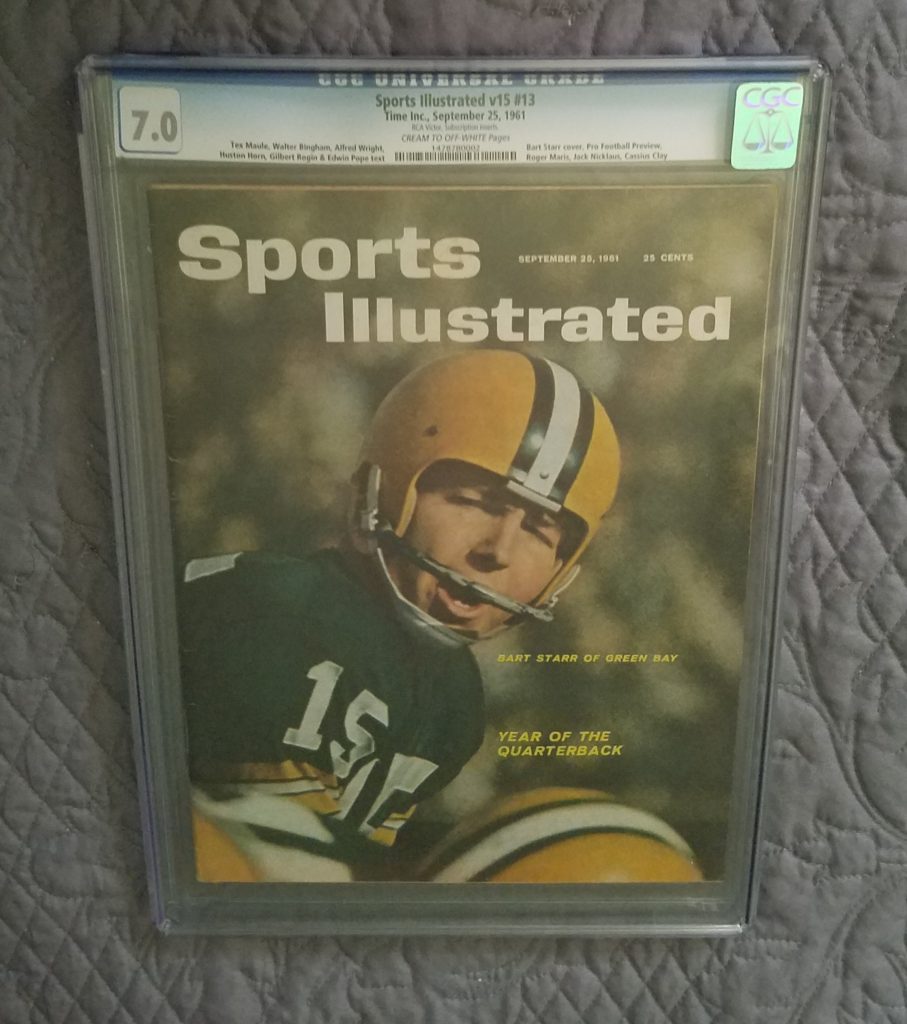 76 Schmidt – Highest Grade CGC 7.5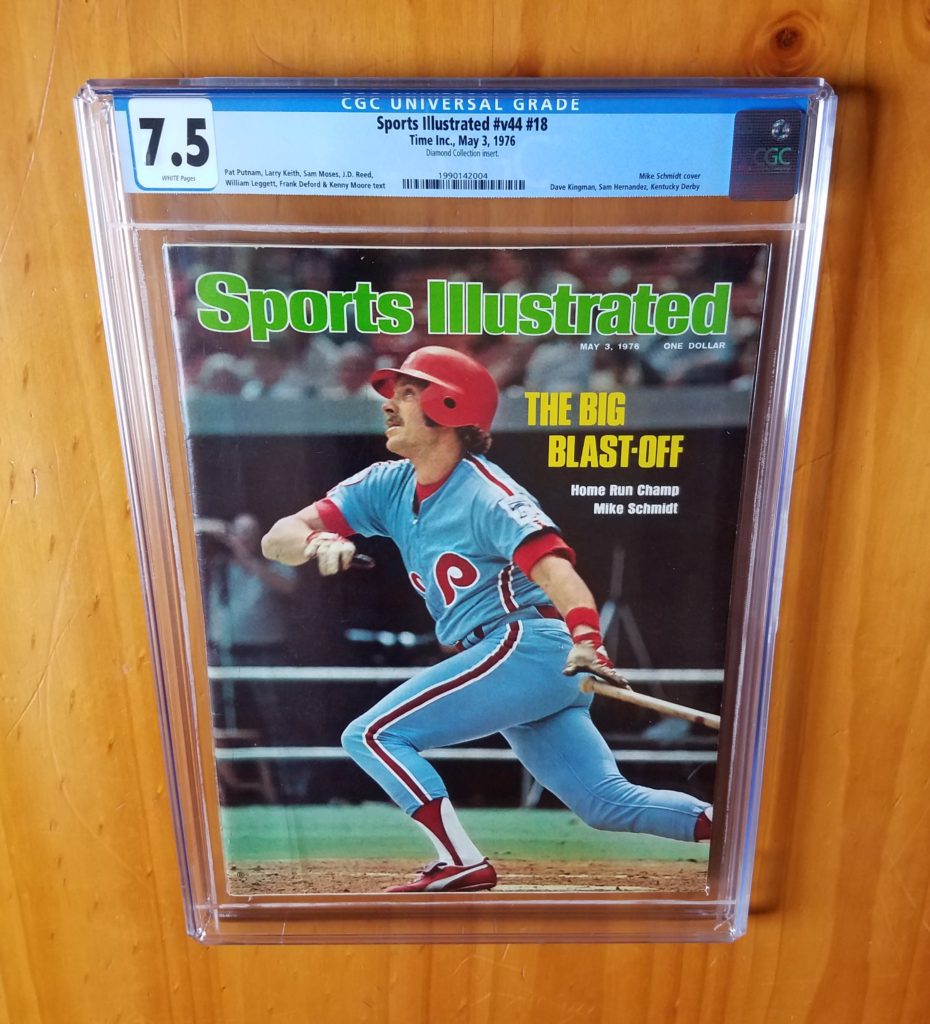 61 Maris – Highest Grade CGC 8.0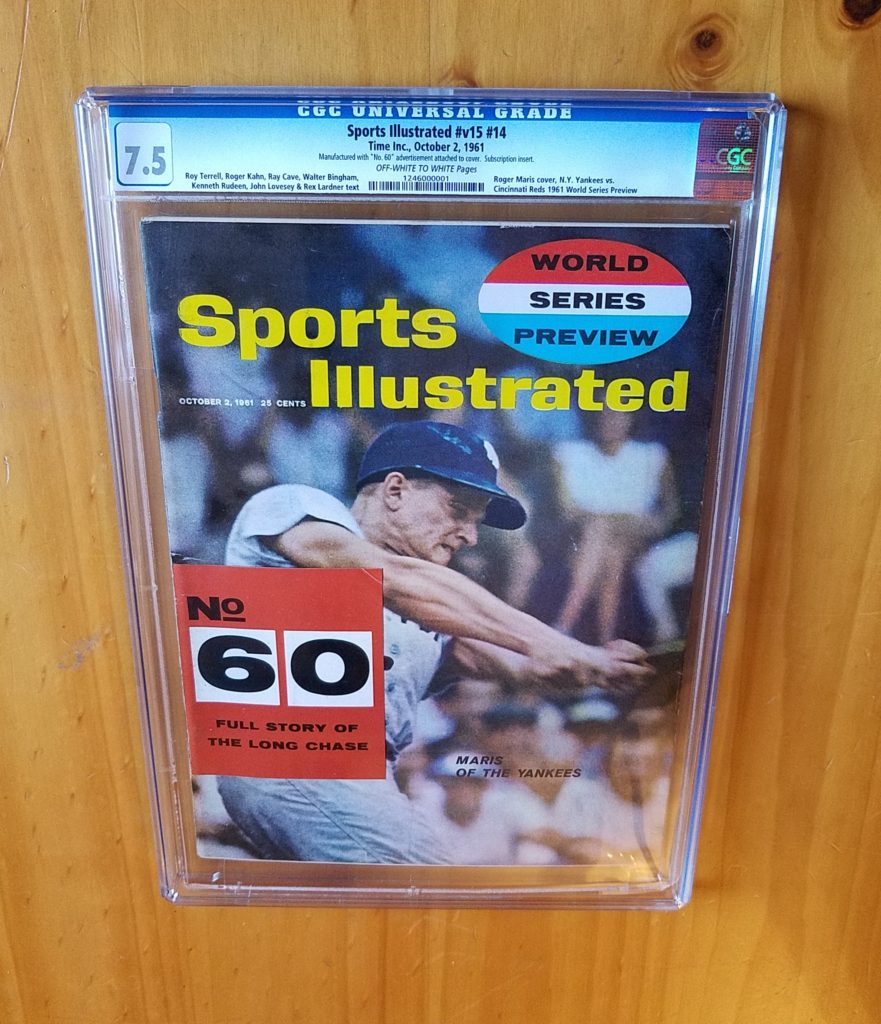 65 Oliva – Highest Grade CGC 8.0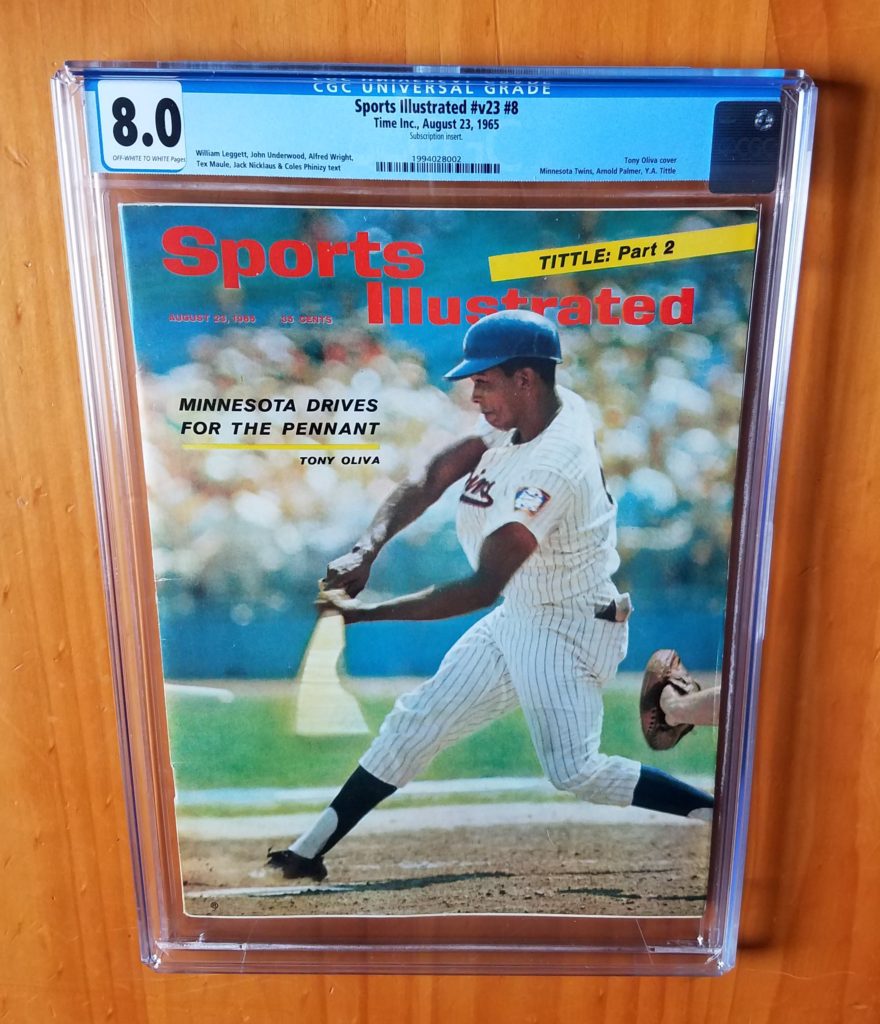 65 Marichal – Highest Grade CGC 8.0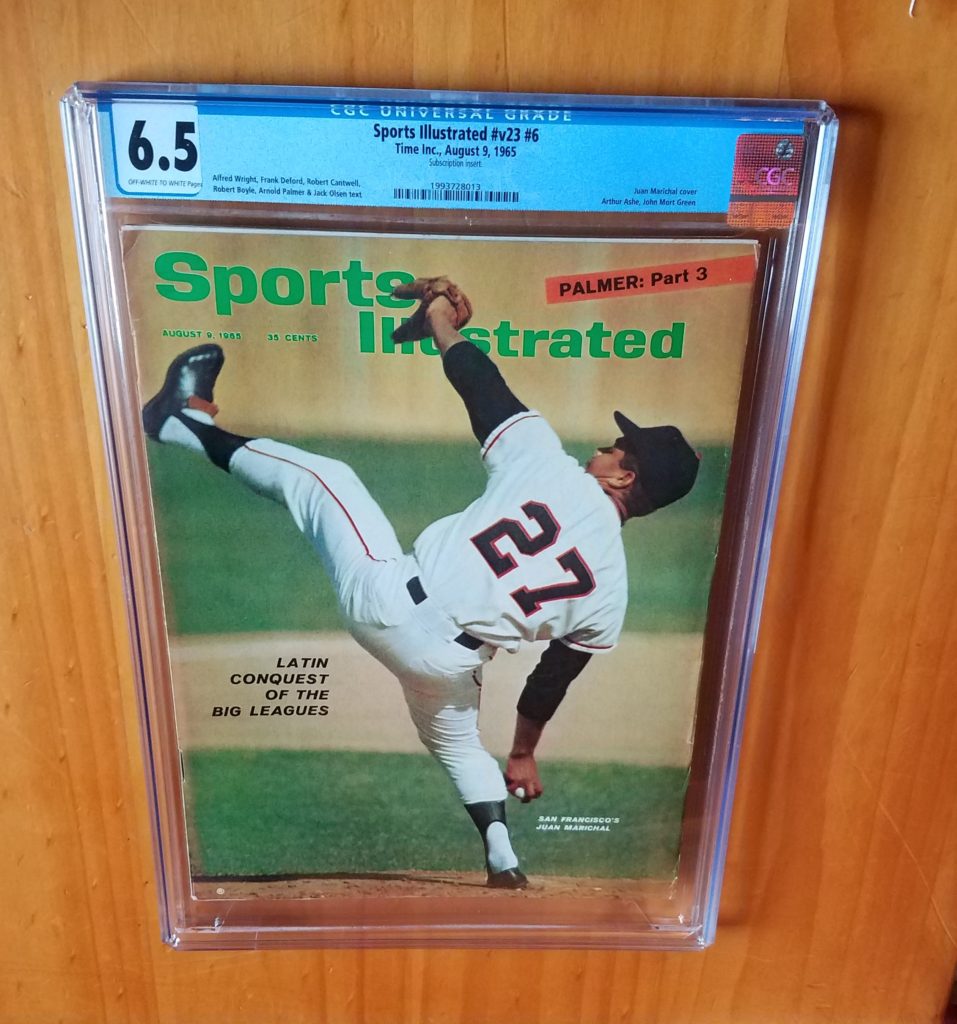 56 Mantle – World Series Highest Grade CGC 8.5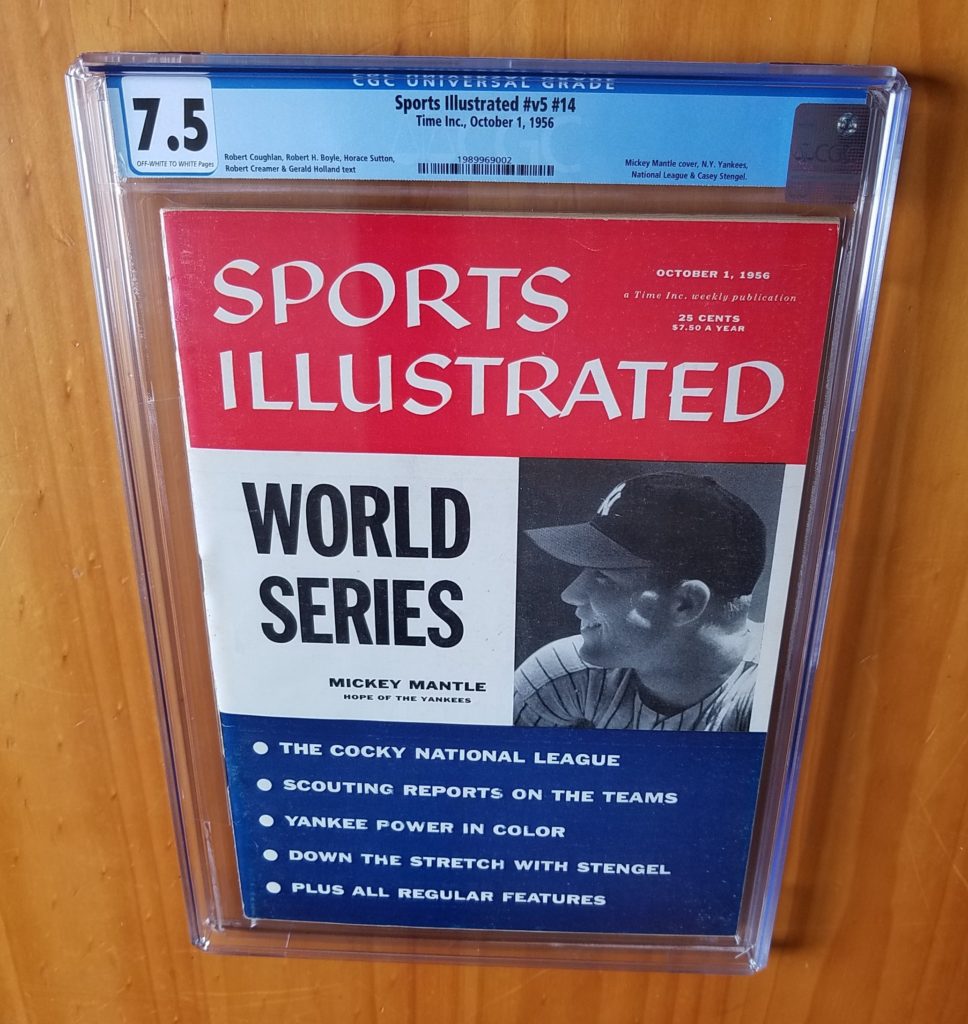 57 Mantle – Highest Grade CGC 8.5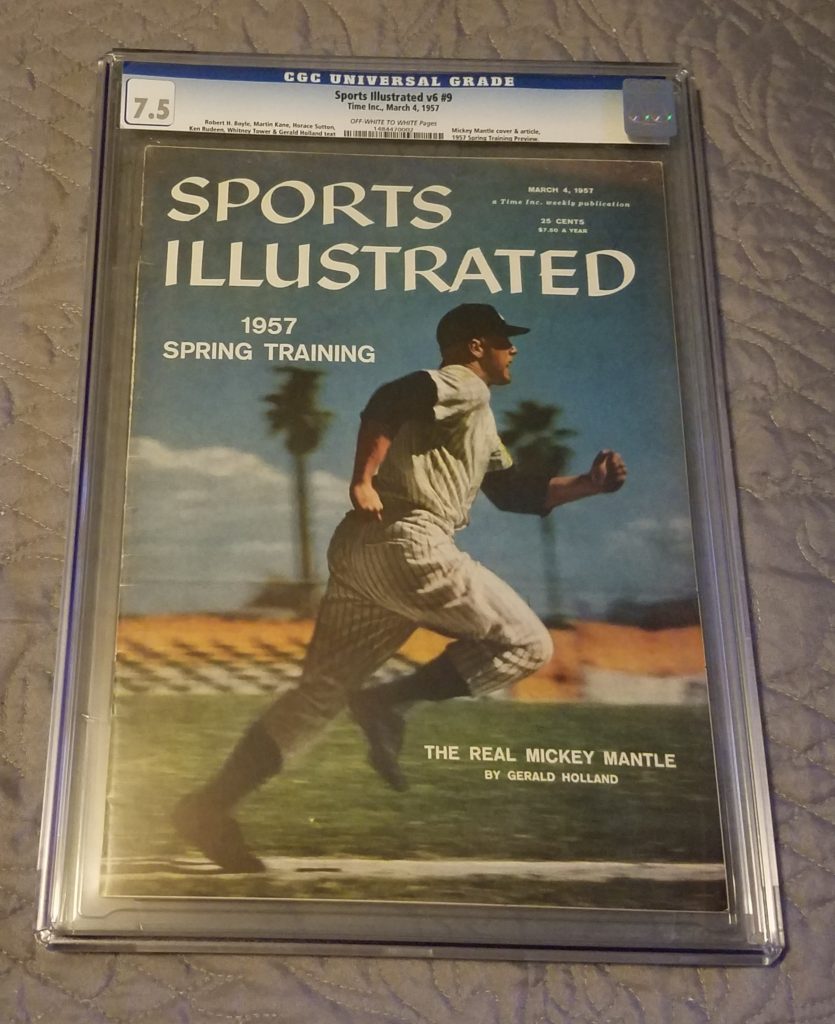 67 Orr – Highest Grade CGC 8.5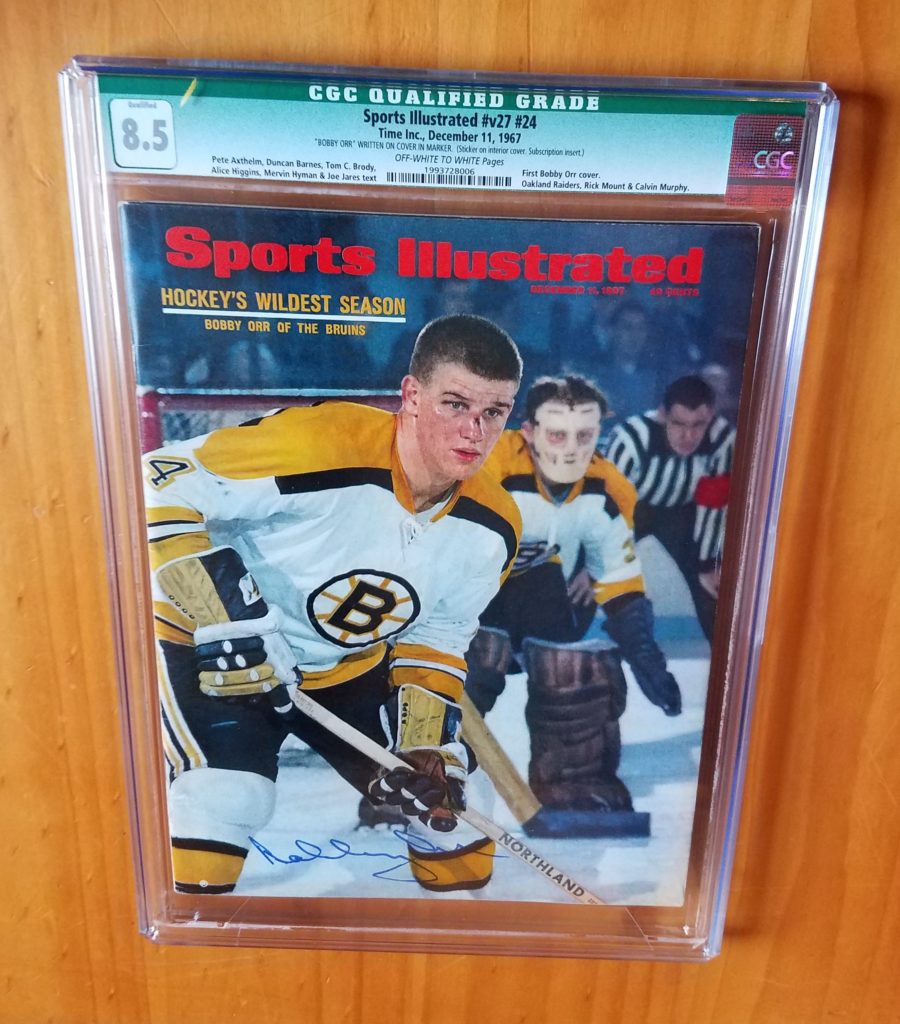 62 Taylor – Highest Grade CGC 8.5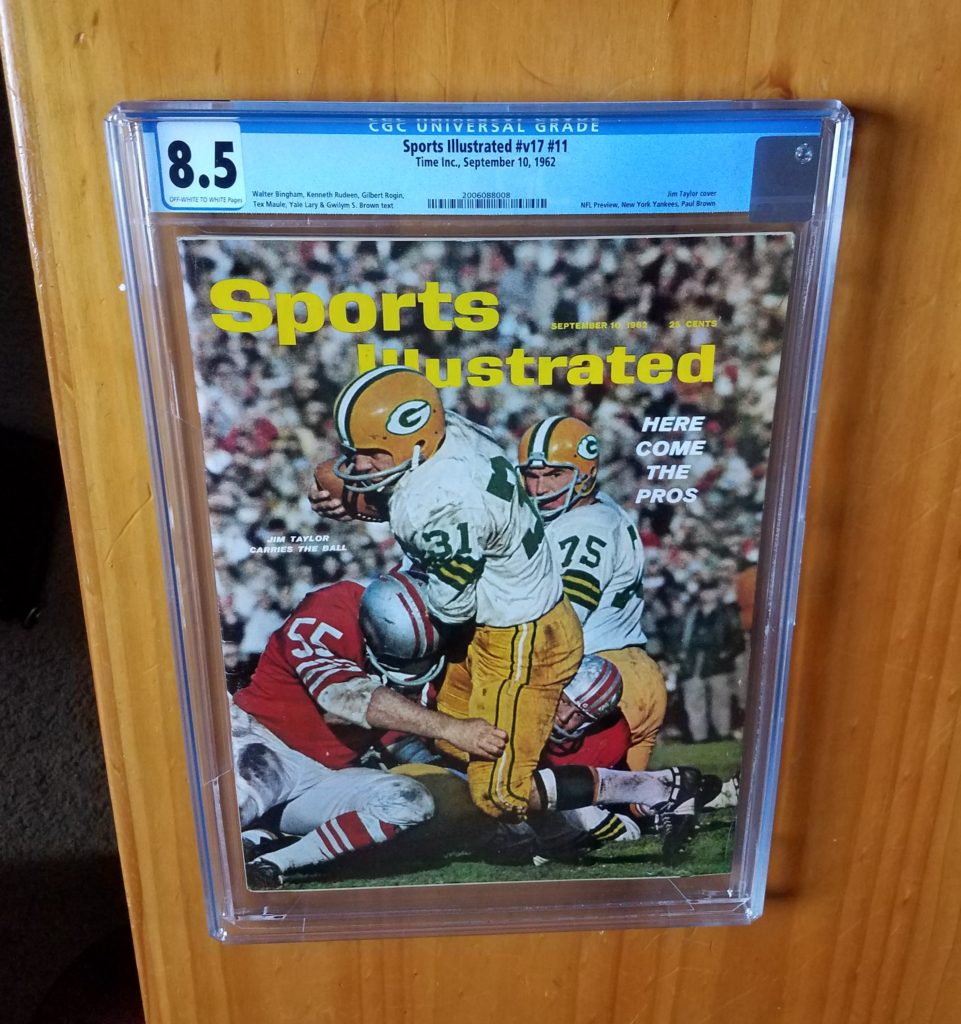 One analysis point to note – the above issues are in demand and as such, they are frequently submitted for grading in attempt to obtain the highest grade. I'm sure there are other difficult issues that hobbyists are not yet inclined to grade and therefore, there are no statistics.
By now my readers should have picked up on the common theme throughout the list – all but one are "dark era prints". This is not a coincidence. With regard to condition, a vast majority of the SI magazines printed between mid-1956 thru 1969 have not stood the test of time as well as those before or after. Proof is in the data.
Please send any questions or suggestions you feel should be added to this list.  Thanks in advance for contributing.
If you'd like to see a new top 10 list, feel free to send me your thoughts.
I hope you are enjoying the reads on the history of TIME and SI magazines as well as an insight into relevant magazine collecting.
Great collecting to you and best fortunes with Sports Illustrated/TIME!