Welcome to my Sports Illustrated/TIME magazine blog – Your collector's guide to the latest hobby updates and insight into what's trending now.
One the most FAQ posed by my readers is "How do I match the most collectable covers to the years of their print?"
In previous blogs, I have published such lists as "a ranking of the most popular covers", "the rarest covers overall", and a general pricing guide reflecting up to date pricing trends.  Matching the most collectable covers to their years of print will help a collector when he or she is confronted with an inventory sale from a certain defined era.
For example, the conversation may go something like this – Seller – "What specifically are you looking for?" Buyer – "What years do you have?" Seller – I have from 1954 thru 1962." Boom! You know exactly which collectable covers could be included.
This list is by no means final, but it's complete enough to get you started. You can add to it with your own preferences. Here they are.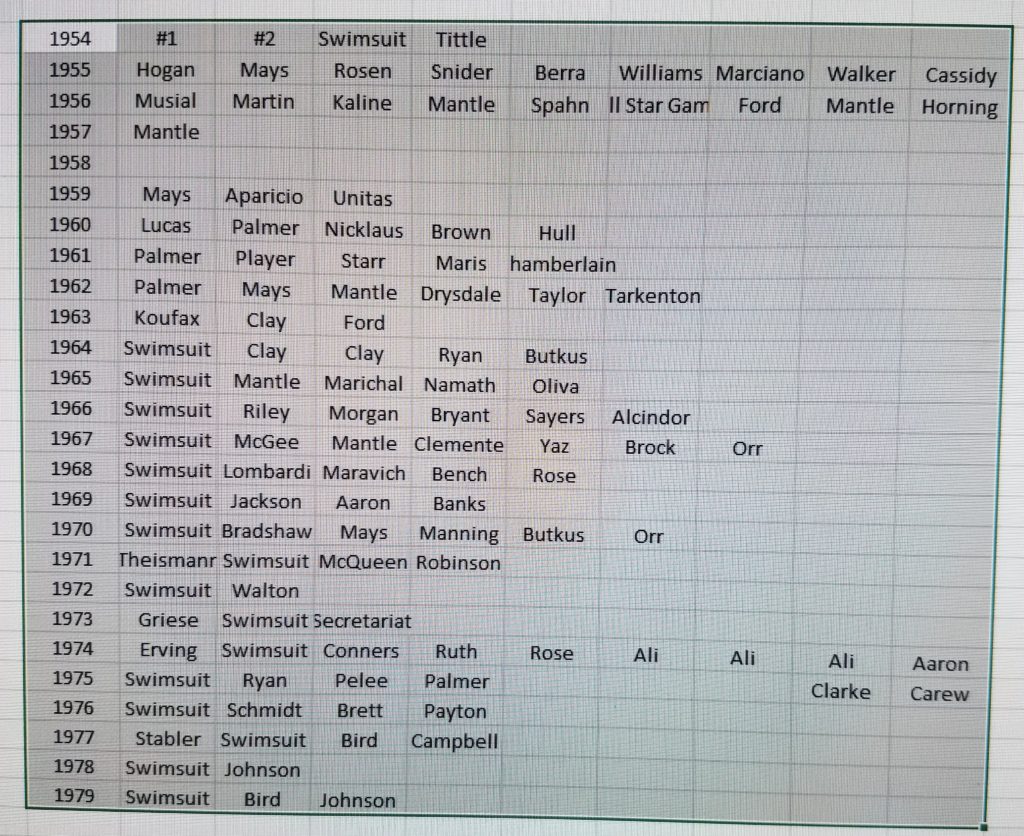 I hope you are enjoying the reads on the history of TIME and SI magazines as well as an insight into relevant magazine collecting.
Great collecting to you and best fortunes with Sports Illustrated/TIME!